Message from the President of the Republic of Finland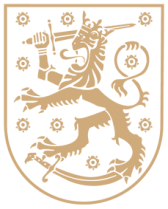 The John Nurminen Foundation launched the Baltic Sea Day in 2019, and since then the event has expanded all around the Baltic Sea. Today, the foundation invites us all to get acquainted with the rich history and culture of the Baltic Sea. We really need awareness and action, as the Baltic Sea is extremely vulnerable.
Unfortunately, the blooms of blue-green algae make the news every summer. Densely inhabited catchment areas, shallow waters and the slow renewal rate and stratification of the waters of the Baltic Sea expose the sea to various problems.
The efforts to protect the Baltic Sea began about 50 years ago. Finland initiated the preparations for a congress, which later resulted in the signing of the Convention on the Protection of the Marine Environment of the Baltic Sea Area in 1974. We have several concrete examples to show of successful measures taken for protecting the Baltic Sea over the years. Limits have been set on emissions and new purification plants opened in different countries. However, a lot of work remains to be done.
I want to thank the John Nurminen Foundation for making the Baltic Sea Day happen. Having a day dedicated to the Baltic Sea underscores how important it is for all of us to protect the sea. It is our duty to ensure that we leave the Baltic Sea cleaner to our children and grandchildren than the one we inherited.

Sauli Niinistö
President of the Republic of Finland