Message from the President of the Republic of Finland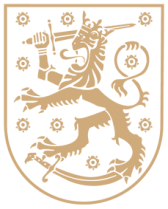 People have sailed, fished and traded on the Baltic Sea for hundreds of years. The sea has offered, and still offers, a means of livelihood and opportunities. The history and cultural heritage of our domestic sea, including its underwater treasures, continue to thrive in our society, rich and varied.
The Baltic Sea is beautiful, but at the same time one of the world's most polluted seas. Climate change only aggravates the problems. An extensive range of measures has been taken to protect the Baltic Sea, and new schemes are being implemented to improve the situation. Protective actions need to be promoted and pursued with determination. We have to make sure that our domestic sea remains usable for our children and grand-children.
The Baltic Sea deserves a designated day of its own. The Baltic Sea Day initiated by the John Nurminen Foundation and held on the last Thursday of each August celebrates the fine narrative and future of the Baltic Sea. The Foundation has invited all of us to take part. In these exceptional times, the Baltic Sea Day brings people together in new ways: events and emotions can be shared virtually. Through joint efforts, we can make the Baltic Sea Day a successful event, and all of us can contribute in our own ways.
I thank the John Nurminen Foundation for this initiative. I wish the organisers and their partners every success in creating an inspiring Baltic Sea Day and wish you all an enjoyable time.

Sauli Niinistö
President of the Republic of Finland